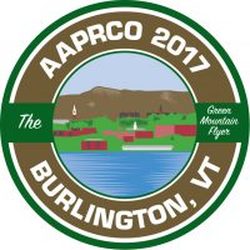 SEPTEMBER 10 - 24
HUNTINGTON,WV - WASHINGTON, DC OR ALBANY NY ANNUAL AAPRCO SPECIAL TRAIN TO BURLINGTON
Trip segments now available
See special page

---
September 10
Dearing leaves Huntington, WV 7:00 am. Breakfast lunch and dinner will be served on board. The Cardinal arrives New York at 10 pm and will couple up to The Berlin.
September 11
The Dearing/Berlin will depart New York City and end up in Albany New York. Along the way you will enjoy breakfast lunch and dinner prepared by Chef Lou.
September 12 & 13
You will have these days to explore the area and the regional food while AAPRCO puts together the special train. Breakfast is provided each day
September 14
The AAPRCO Special Convention Train, The Green Mountain Flyer, takesoff. We will head west on the former New York Central for Utica, NY, and interchange with the Adirondack Scenic for an excursion to Otter Lake and BBQ lunch in Thendara. After a leisurely time for lunch and some exploration, we will return to Utica for the night. Breakfast & Dinner provided while enroute.
September 15-16
Day two will take us east to Schenectady, NY, where we will join the Amtrak line to head north to Saratoga Springs where we will spend two nights. While there, a number of off train activities are planned such as a tour of the famous Saratoga Race Track, as well as plenty of good shopping on Main Street, which is lined with well known and famous NYC stores. A dinner train option will be offered. Breakfast will be provided each morning and the rest of the day is open for exploration
September 17
On day four we head north along the west shore of Lake Champlain to Plattsburg, NY. Along the way we are dramatic views from the cliffs that overhang the lake on the former Delaware and Hudson route. We run the power around in Plattsburg and retrace our steps south to Whitehall where we join the Vermont Railway for a quick run into Vermont and our overnight stay in Rutland. This will be a quiet time, as this city in central Vermont doesn't have an active night life. Breakfast and lunch are provided
September 18
Day five sees us heading north to Vermont's largest city, Burlington, and our convention site at the Hilton Burlington on Battery Street. En route you will see rolling hills and farms with plenty of cows and you'll enjoy breakfast and lunch. Upon our arrival in Burlington, a reception and dinner cruise on The Spirit of Ethan Allen along the shores of Lake Champlain is planned.
September 19
Day six, the first day of the convention, leads off with a keynote presentation by Amtrak CEO Wick Moorman. Moorman's address is followed by the "Ask Amtrak" Panel and the normal mechanical, safety, and regulatory news panels we have every year. The day concludes with the first of our two car parties.
September 20
On day seven tours are planned for the Vermont Teddy Bear Factory and Shelburne Museum, one of the nation's most diverse museums of art, design, and Americana. It also is home to the historic Lake Champlain steamboat "Ticonderoga," launched in 1906, as well as an 1890 railroad station and a 1914 steam locomotive. Another possible excursion is to Stowe, where a gondola travels to the top of Mount Mansfield for a view of at least three states and a Canadian province. After descending, it's off to the Trapp Family Lodge Brew Pub for lunch and a presentation and tour of the famous Trapp Family Lodge led by one of the von Trapp grandchildren. The von Trapp Family story was made famous in the movie "Sound of Music."
After returning to Burlington, we will enjoy our second car party.
September 21
Day eight's schedule includes the membership meetings and the annual meeting. We also expect to have a presentation by the Rutland Railroad Historical Society and the board meeting in the afternoon. For those not attending afternoon meetings, we offer a trip back to Stowe for a visit to a glass blowing gallery, the Cabot Cheese Marketplace, and lastly a tour of the Ben and Jerry's Ice Cream Factory. The day will end with a Bon Voyage Cocktail Party.
September 22
On day nine we head south to Albany. We will have a 4 hour stop in Manchester, VT, to visit Hildene, the home of Todd Lincoln, son of President Abraham Lincoln and former President of the Pullman Company. A highlight for AAPRCO members will be the viewing of Mr. Lincoln's private railcar that was restored for Hildene by our own Bob Willetts. After leaving Manchester we plan a photo stop at the restored Bennington station and then will be off to Albany for a late evening arrival and the end of our convention travels. Breakfast, lunch and dinner will be served.
September 23
The Dearing/Berlin will depart Albany early in the morning with a late arrival in Washington DC. You'll unwind with breakfast lunch and dinner.
September 24
On time arrival into Huntington is 9:44 pm.

Your bedroom serves as your rolling hotel for the entire 16 day trip. All meals and beverages included while the train is enroute. Off car excursions, meals at stops, AAPRCO membership, convention registration fees, and gratuity for your onboard staff are not included in pricing. Passengers can board or depart at scheduled stops along the route.
Pricing:
$6,500 per person double occupancy.